The Imperial Grand Council of the Ancient Arabic Order of Nobles of the Mystic Shrine

History of Imperial Grand Council

Ancient Arabic Order of Nobles of the Mystic Shrine of North and South America

Illustrious John G. Jones, 33˚ of Chicago, IL,

the Sovereign Commander of the United Supreme

Council of Arabia to be initiated into the work for

power and authority to institute Temples in the

United States.  The application was received and

accepted June 1, 1893 in Chicago, IL, by Noble

Rafeal Pasba, Deputy of the Grand Council of

Arabia.  Hon. John G. Jones was conferred with

the degree which gave him the patent power and

authority to confer the degree of Mystic Shrine and

to organize the Imperial Council, which led to him

becoming the first Grand Imperial Potentate of

the Imperial Grand Council in the United States of

America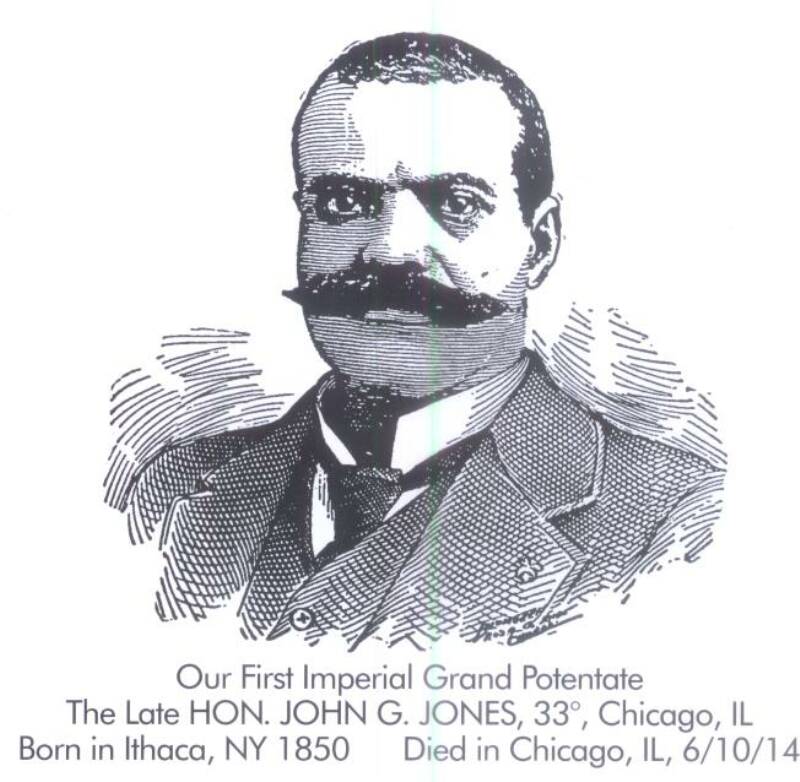 This 95th Biennial Session marks 114 years of history of the  Imperial Grand Council of Ancient Arabic Order of Nobles of the Mystic Shrine of free masonary of North and South America.  The Imperial Grand Council was organized in the city of  Chicago, ILL., in June 1893, by the founder and first Imperial Potentate, Noble John G. Jones.  The Arabia Grand Council, sent Noble Rofeldt Pasha, The Deputy of the Council to Chicago, ILL. and he gave a patent with power and authority to confer the Degree of Mystic Shrine on 32˚ Masons, and to set-up temples in the states.  Noble John G. Jones of Chicago, was the first and only Mason, either white or black to be given this authority.

We presently have Temples in 20 states.  We continue to meet our primary goal of giving donations to such organizations as cripple childeren hospitals, burn centers, disadvantage youth and other charitable organizations.